When we use a crystal grid, we are bringing together the power of our intention, the earth's crystals and sacred geometry to bring about a specific desired outcome.
The building blocks of creation itself are founded in geometry. As all things and beings in the universe carry a distinct vibration that is constantly in motion and changing. When our vibration is out of sync with the vibration of what we desire, we experience having what we want as difficult.
Abundance and prosperity are difficult subjects for many, making the acquiring, keeping and spending of our wealth (not just money but also health, time and love) a process that carries with it fears and frustrations. Amidst the jobs, the bills and the debt, our relationship with abundance and prosperity can get a little off track. A crystal grid can help to realign your vibrations so that your efforts have great pay offs!
What is included:
Smudge stick
Crystals grid block
Crystals
Meditation Audio
Instructions
purchase

|

$167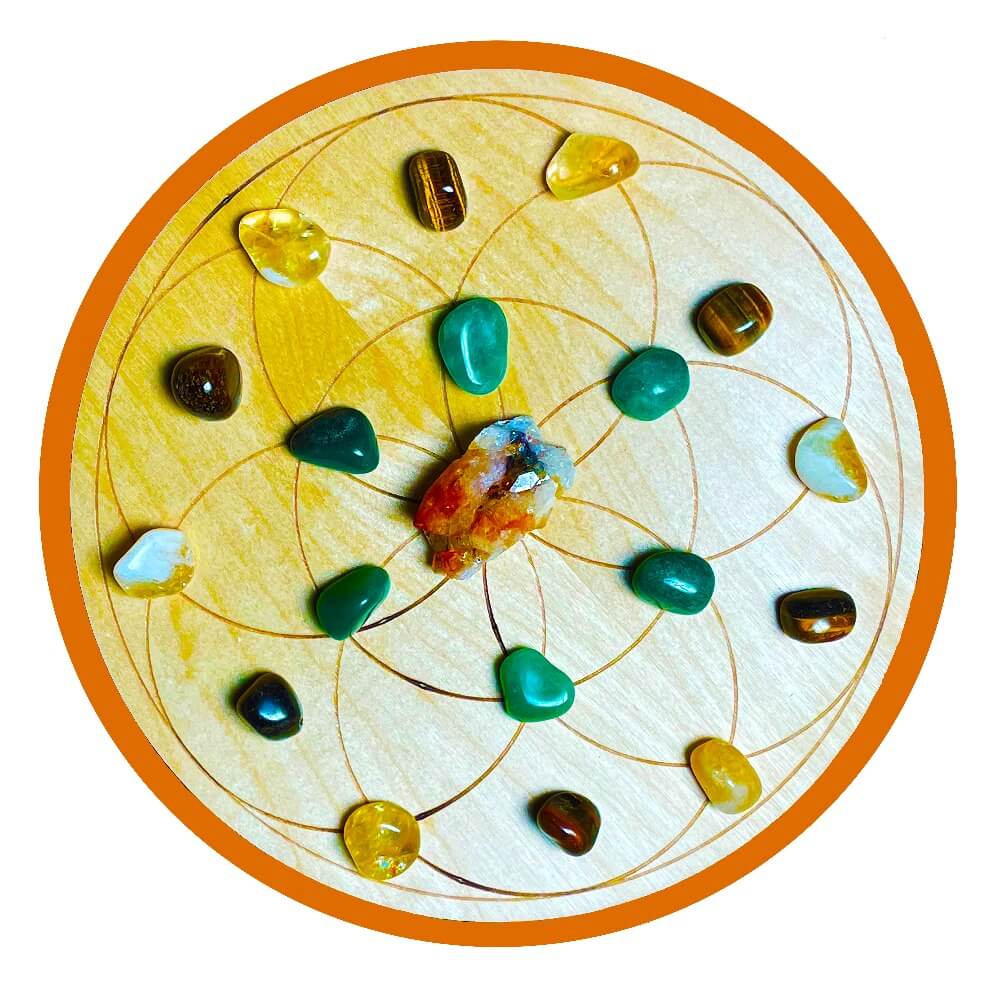 Notice on Covid-19
Keeping in mind city and state guidance, this retreat is fully refundable should there be gathering prohibitions. Should there be occupancy restrictions, the tickets will be honored on a first purchase basis. For example, if 30 tickets are sold but the state restricts to only 15 person gatherings, the first 15 tickets will be honored, the rest will be refunded.
There are really no words to describe the experience with Patty, she was everything I needed, I am back to being optimistic and happy the way i haven't been in a long time and i am again looking forward to life.
— Alina