When we use a crystal grid, we are bringing together the power of our intention, the earth's crystals and sacred geometry to bring about a specific desired outcome.
The building blocks of creation itself are founded in geometry. As all things and beings in the universe carry a distinct vibration that is constantly in motion and changing. When our vibration is out of sync with the vibration of what we desire, we experience having what we want as difficult.
We are always exposed to other energies. The energies of friends and strangers can affect us in the same way that the energies from other dimensions and experiences can affect us. The truth is that the more we work our own light, the more that we attract light and darkness. We also become more and more sensitive to the emotions and frequencies of the people and the situations around us. Finding balance as we work on ourselves is key. Learning to protect our energetic spaces from low vibrations is critical, specially now as we shift into higher consciousness. For many people who walk a spiritual path, the journey can become quite scary and volatile. The more we learn to protect, the lighter the journey becomes. A crystal grid can be a helpful protection tool in a spiritual journey.
Who this is for:
Souls on a spiritual journey
Energy Workers
Those who suffer from nightmares and sleep paralysis
Empaths
What is included:
Smudge stick
Crystals grid block
Crystals
Meditation Audio
Instructions
purchase

|

$167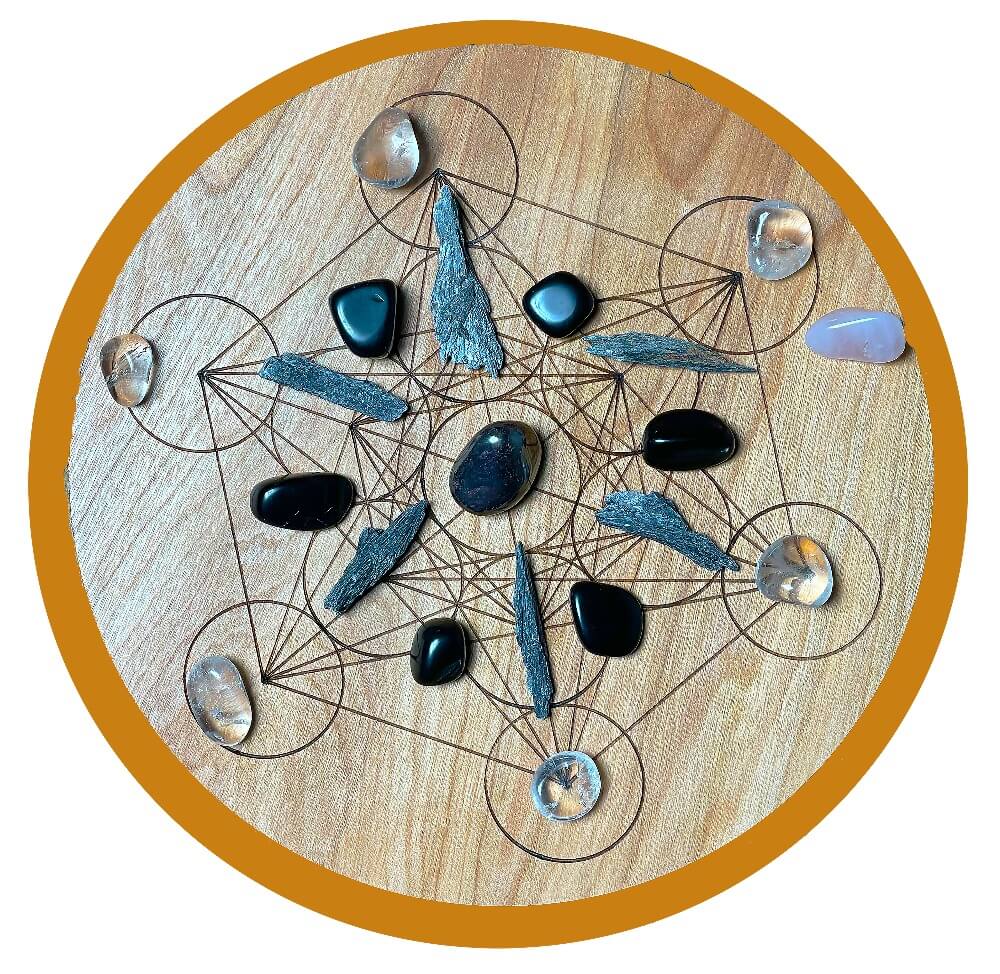 Notice on Covid-19
Keeping in mind city and state guidance, this retreat is fully refundable should there be gathering prohibitions. Should there be occupancy restrictions, the tickets will be honored on a first purchase basis. For example, if 30 tickets are sold but the state restricts to only 15 person gatherings, the first 15 tickets will be honored, the rest will be refunded.
There are really no words to describe the experience with Patty, she was everything I needed, I am back to being optimistic and happy the way i haven't been in a long time and i am again looking forward to life.
— Alina