When we use a crystal grid, we are bringing together the power of our intention, the earth's crystals and sacred geometry to bring about a specific desired outcome.
The building blocks of creation itself are founded in geometry. As all things and beings in the universe carry a distinct vibration that is constantly in motion and changing. When our vibration is out of sync with the vibration of what we desire, we experience having what we want as difficult.
With the modern world as fast as as ever changing as it is today, stress and anxiety are at the center of most trouble we run into. Stress and anxiety can affect the way we sleep, the way we eat, how we react to the people in our lives and our overall mental and physical health. Stress is so prevalent now that may of us assume it's just a part of life. In truth, stress is a necessary mechanism that ensures our survival when we are in danger. When we are stressed out our brains process our environment asa threat on a more frequent basis and the toxic cycle creates chaos in our lives. When we have been stressed for a long time, stress becomes a mental, emotional and chemical pattern that can be very difficult to overcome. Learning tools like meditation or hypnosis, beginning a consistent exercise routine and finding a great therapist or coach, are all critical steps to finding calm and balance. Crystal grids come in to create a way to balance the energetic body into a state of calm and peace.
Who this is for:
Those who have trouble sleeping through the night
People struggling with panic and anxiety attacks
Empaths
Those suffering from auto-immune and other anxiety-related disorders
What is included:
Smudge stick
Crystals grid block
Crystals
Meditation Audio
Instructions
purchase

|

$0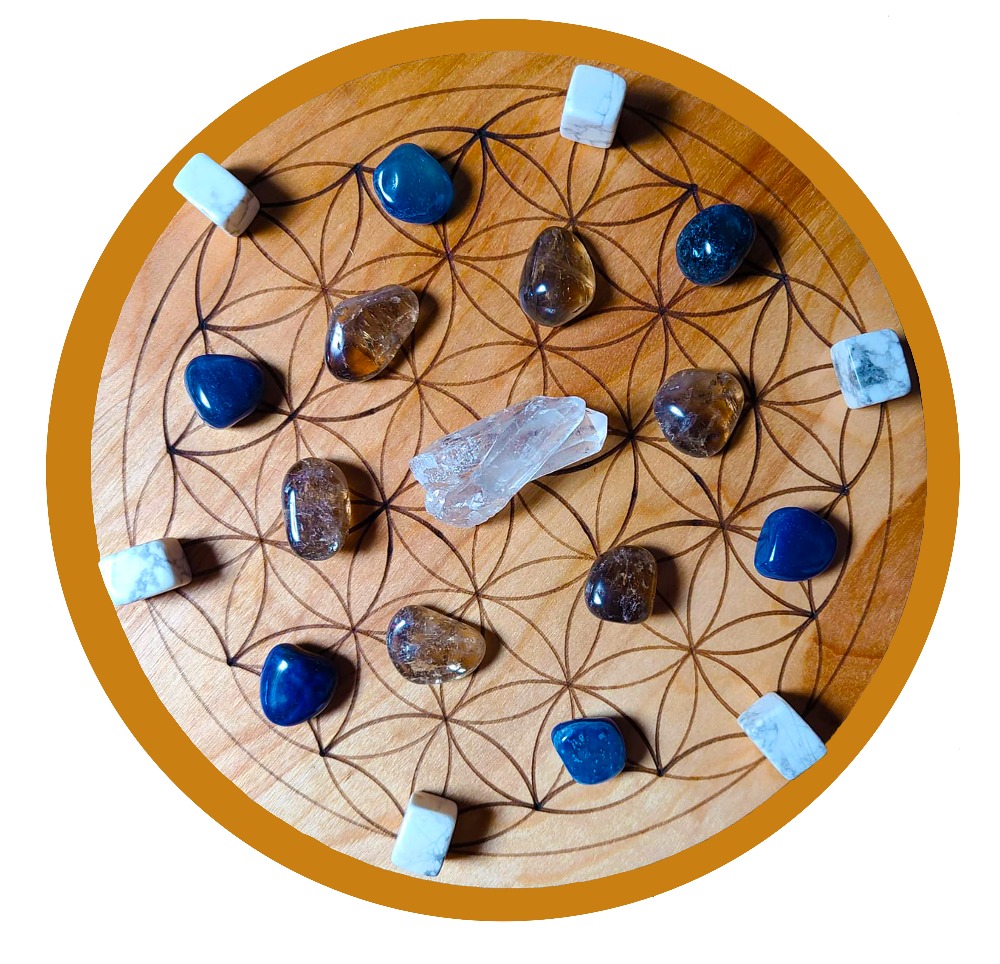 Notice on Covid-19
Keeping in mind city and state guidance, this retreat is fully refundable should there be gathering prohibitions. Should there be occupancy restrictions, the tickets will be honored on a first purchase basis. For example, if 30 tickets are sold but the state restricts to only 15 person gatherings, the first 15 tickets will be honored, the rest will be refunded.
There are really no words to describe the experience with Patty, she was everything I needed, I am back to being optimistic and happy the way i haven't been in a long time and i am again looking forward to life.
— Alina