Inter-Dimensional Past Life Journey
Thu, January 28, 2021
A night of Inter-Dimensional travel through time and space.
A night of Inter-Dimensional travel. We will use the energy of the full moon to let go of what we discover we are still carrying around from other lives.
tickets

|

$55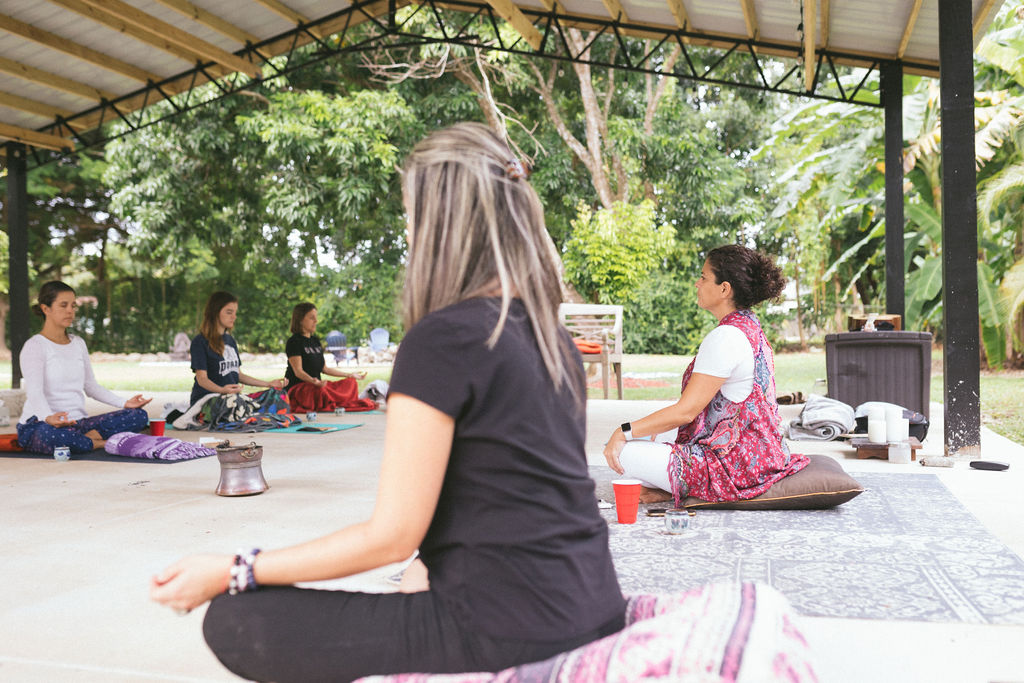 Join us for an evening long journey into unveiling, surrendering and connecting. During the first full moon of 2021 we will host a night of: ✧Past Life Regression Hypnosis ✧Soundbowl meditation ✧Connection with your angels, and beings of light ✧Fire ceremony to release limiting energies & patterns ✧Group reading by channeler and intuitive This evening will be hosted in the serene Redland of South Miami Dade in a private home. Come comfortable and dressed in light colors. You'll receive an email with address and details the week before the event. About the hosts: Patty Fuenzalida is the founder of Coral Gables Hypnosis. Patty is a certified Unitarian Reiki practitioner and Master-level NLP practitioner (Neuro-Linguistic Programming), Board Certified Hypnotist and Robbins-Madanes trained coach. Outside of her work sphere, Patty is an avid outdoors woman, taking advantage of any opportunity to take off into nature and recharge. She is also head of her tribe, which includes her husband, three children, Spirit, and Winnie the cat. They all live together out in Redland, Florida. Monica Bermudez has worked with a diverse population ranging from adults with disabilities to the maternal and child health population. As a hypnotist and a reiki practitioner Monica has been blessed with the gift of feeling and communicating through energy work. She has had the opportunity to combine her psychic abilities to provide intuitive counseling, hypnosis, reiki and self-rediscovery therapy and Magnetic Emotional Energetic Biodecoding with individuals seeking physical and spiritual guidance. Monica is a firm believer in that we can all help one another to live our lives to the fullest and has a serene, calm demeanor and personality that invites connection and trust between practitioner and client.
Notice on Covid-19
Keeping in mind city and state guidance, this retreat is fully refundable should there be gathering prohibitions. Should there be occupancy restrictions, the tickets will be honored on a first purchase basis. For example, if 30 tickets are sold but the state restricts to only 15 person gatherings, the first 15 tickets will be honored, the rest will be refunded.
event details
Thu, January 28, 2021
7PM
Redland, FL
Bring yoga mat and blanket if you like.
add to calendar
There are really no words to describe the experience with Patty, she was everything I needed, I am back to being optimistic and happy the way i haven't been in a long time and i am again looking forward to life.
— Alina